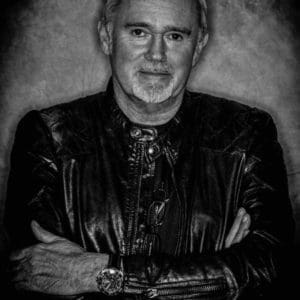 After delivering compelling sessions at Music Exchange's 12th annual conference in 2022, we're proud to announce that Marc Marot will be flying in from London once more to share and guide delegates throughout #MEX23. Dates are 22, 23 and 24 June 2023, starting at 10h00 each day.
As one of the four international speakers at #MEX23, alongside award-winning composer Dr Trevor Jones, celebrated guitar maestro Stanley Jordon and Group CEO & Founder of Caldecott Music Group, Meng Ru Kuok, delegates are assured of a weekend of great immersive edification.
When Marc takes to the stage at GrandWest, he will address the old versus the new when signing musical talent.
"It is not for the public to know what they want"
– Steve Jobs, discussing the launch of the iPad.
"While running Island Records in the 1990s, a small team and I made every decision," Marc teases from his soon-to-be detailed keynote. "I didn't even let the marketing or promotion department have a say because they would always choose the easy option.
"When I signed PJ Harvey, Pulp, Nine Inch Nails or Elbow, these were decisions made upon the criteria of 'do I love the music, and do I like, trust and respect the people that made it," he continues.
"Using these criteria, we could sign unusual talent that the world wasn't expecting. It made the musical landscape a better place."
Nowadays, you can't get in the record company door unless you've got a huge social media following.
"Social media following is not an indication of talent," Marc warns. "The audience who likes the new artist can be influenced by all sorts of things, including sympathy for them socially or, more likely because they are in an affinity group with many other people who sound the same.
"And it could get worse, he concludes with a warning. "The employment of AI by the music industry to search for talent will only throw up further cases of talentless soundalikes."
"My thesis is that the industry must turn its back on social media and return to signing original and unusual music if we are to push the boundaries forward."
If this doesn't satisfy your curiosity to discover what informs Marc's many music industry hypotheses, then perhaps #MEX23 is not for you. If it does, however, get ready for rock'n'roll in every sense of the word.
Quality music, and future-focused content – delivered by some of the most influential business minds and creatives – that's what #MEX23 assures.
At just R250 for full access to all three days of #MEX23, including free entrance to Jazzathon 2023, the value and the calibre of content, and those delivering it, is unmatched.
For additional information, contact MEX founder and convener, Martin Myers on

[email protected]
Notes
Marc Marot began his professional career in 1982 as the 'Professional Manager' of UK Independent music publisher, Eaton Music ltd, working with film composers George Fenton, Carl Davis and Henry Mancini and pop groups including Status Quo.
He was appointed Managing Director of Chris Blackwell's Blue Mountain Music in 1984, working with U2 and the reggae catalogue.
Marc's publishing signings include, amongst many others, Massive Attack, De La Soul, Julia Fordham, and Shakespeare's Sister (Marcy Levy).
He headed every division of Island until Marc was appointed MD of Island Records in 1990, the youngest MD in the UK music industry at the time.
Amongst the artists signed and developed by his team while at Island Records were:
Pulp
PJ Harvey
The Stereo MCs
P.M. Dawn
The Cranberries
Elbow
Chaka Demus and Pliers
NWA
The Orb
Ice Cube
Talvin Singh
Tricky
Nine Inch Nails
During his tenure as Island Records MD, Island artists won the prestigious Mercury Music Record of the Year prize three times and 10 Island short-listed albums. Artists signed during the period have subsequently gone on to win 25% of all the prizes awarded in the 20-year history of the competition.
He guided U2's career throughout the 1990s, from the release of Achtung Baby to just before the release of All You Can't Leave Behind, selling close to 60 million albums.
In 1998 he introduced Bono to the concept of Third World debt relief via his involvement in the 'Jubilee 2000' campaign. He oversaw the 'drop the debt' initiative within the music industry. Bono has thanked him on both the stage of the MTV awards and whilst addressing the UN council chamber in New York.
To date, acts he discovered or managed have notched up 38 Top 10 singles, including 18 #1 singles in the UK charts.
He has been responsible for over a million album sales in one form or another, including his ten years of direct international responsibility for U2's marketing and sales.