South Africa's premier music, film and entertainment programme returns to Cape Town between Saturday 5th and Sunday 6th of November 2022, at the Academy of Sound Engineering (ASE) – with one of the world's most respected names in the business, Marc Marot.
One week later, the conference moves to Johannesburg on Saturday, the 12th and Sunday, the 13th of November, at ASE JHB to further amplify its broader intent to connect and covert conversations into commercial success for all in attendance.
Celebrating its 12th-anniversary MUSIC EXCHANGE 2022 (#MEX22), is proud to announce no less than two multi-disciplined masters, all highly sought-after and hugely respected entertainment industry moguls and speakers, who will be jetting in as special guests of South Africa's definitive entertainment economy indaba.
Delivering this year's keynote address, along with Dr Trevor Jones, is Marc Marot.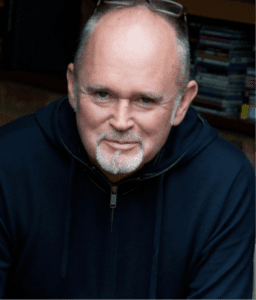 Marc began his professional career in 1982 as the 'Professional Manager' of UK Independent music publisher, Eaton Music ltd, working with film composers George Fenton, Carl Davis and Henry Mancini and pop groups including Status Quo.
He was appointed Managing Director of Chris Blackwell's Blue Mountain Music in 1984, working with U2 and the reggae catalogue, amongst others.
He had his first international #1 single with "Pump Up the Volume".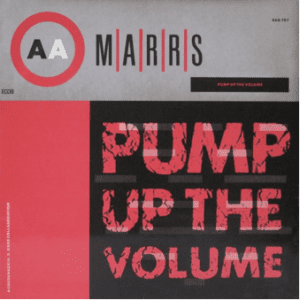 He headed every division of Island until Marc was appointed MD of Island Records in 1990, the youngest MD in the UK music industry at the time.
Amongst the Artists signed and developed by his team while at Island Records were:
During his tenure as Island Records MD, Island artists won the prestigious Mercury Music Record of the Year prize three times, and ten Island albums were short-listed. Artists signed during the period have subsequently gone on to win 25% of all the prizes awarded in the 20-year history of the competition.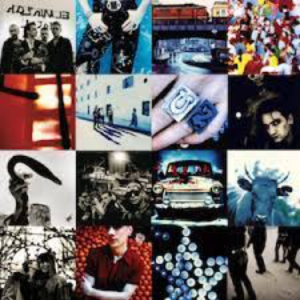 He guided U2's career throughout the 1990s, from the release of Achtung Baby to just before the release of All You Can't Leave Behind, selling close to 60 million albums in the process.
In 1998 he introduced Bono to the concept of Third World debt relief via his involvement in the 'Jubilee 2000' campaign and oversaw the 'drop the debt' initiative from within the music industry. Bono has subsequently thanked him on both the stage of the MTV awards and whilst addressing the UN council chamber in New York.
To date, acts discovered or managed by him have notched up 38 Top 10 singles, including 18 #1 singles in the UK charts. He has been responsible for more than a million album sales in one form, including his 10 years of direct international responsibility for U2's marketing and sales.
Upon leaving Island records in 2000, he produced and oversaw the design and implementation of the multi-award winning U2.com, following a successful $5M fundraise.
U2.com remains one of the most successful music sites on the web, with over 1.4 million registered users and 140 000 subscription-paying customers.
Since setting up his management company Terra Firma Ltd, his clients have included:
Richard Ashcroft
Lemon Jelly
Audio Bullys
Paul Oakenfold
Yusuf Islam (formally known as Cat Stevens). Islam's comeback album, Another Cup, sold 850,000 copies worldwide under his supervision.
Marc acted as music supervisor and (music) producer on many film soundtracks, from Angel Heart, Mississippi Burning, and In the Name of the Father (client Trevor Jones and Bono), to the soundtrack for Notting Hill, which sold over four million copies.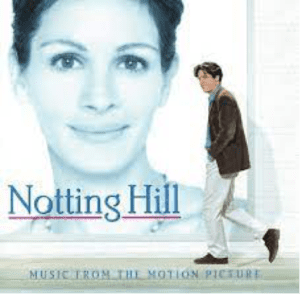 He also signed a soundtrack deal for Guy Richie's Lock, Stock and Two Smoking Barrels, which sold over a million copies worldwide.
In 2007, he was appointed as the exclusive music supervisor of the Isle of Man government's film fund's commercial arm, CinemaNX.
Recent credits have included the award-winning films Heartless, The Disappearance of Alice Creed, Me, and Orson Welles and the 2011 box-office record-breaker, TT3D Closer to The Edge, one of the UK's highest-grossing cinema documentaries to date.
While managing Paul Oakenfold, he worked on eight #1 USA box office movies, including The Matrix, Swordfish and Collateral.
In 2008 he sold his management company to Dutch-based 'Sports Entertainment Group (SEG), accepting the position of CEO.
The company managed over 400 athletes, including former UK premier division football superstars Robin Van Persie and Thomas Vermaelen and 25 entertainers, including The Noisettes, Leftfield, William Orbit, Gabriella Cilmi, and Billy Ocean, as well as emerging UK talents ShyFX, and Breakage.
In January 2012, he resigned from SEG and accepted the position of Executive Chairman of The Crown Talent and Media Group Ltd.
The company exclusively managed the careers of several highly influential artists and athletes, as well as interests in artist management, music publishing, touring, event management, TV and film production and a model agency.
Marc had around 100 personalities under management, including Ella Henderson, Union J, Luke Friend, Becky Hill, Tamera Foster, TV presenters Susy Perry (BBC) and Hayley McQueen (SKY), as well as former Formula One™ Driver Max Chilton. His football management wing had 49 players under management.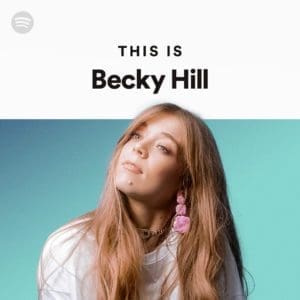 All of which guarantees an opening address delegates will relish while setting the tone and celebrating the gravitas of MEX22's promise to deliver content and conversation beyond compare.
With more names to be revealed in the build-up to #MEX22, this year's conference looks to be its most significant and engaging one yet.
With thought leaders and activators from the worlds of art, radio, poetry, production, streaming services, record companies and live eventing, #MEX22 has all the bases covered to deliver, share, and empower everyone who takes up a ticket to attend.
Stay tuned to our website to get the latest updates.
For more information, contact: Martin Myers @ [email protected]