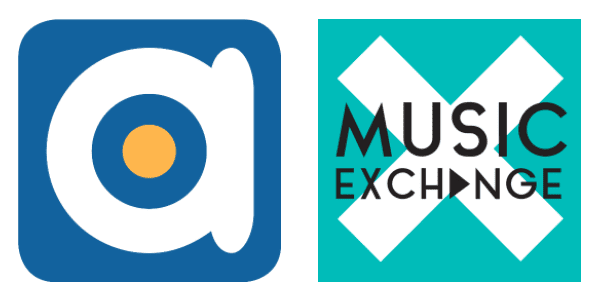 Cape Town, 11 May 2021: Music Exchange (MEX) is privileged and equally proud to announce a fundamental partnership with one of the continent's richest entertainment economy focused platforms, ayoba.
Ayoba, the all-in-one app, offers free instant messaging, voice and video calling, games, music, news, entertainment news, and other content which MEX now forms a critical part in. In the coming weeks and months ahead, MEX will be sharing its decade-long journey in actively uplifting, empowering the continents creatives, informed by global networks, clients and partnerships the likes of this one.
"Music Exchange was established in 2009 as a bridge and guide into the broader entertainment economy," MEX founder, Martin Myers shares. "What was clear to us, from the outset, was a real need to help educate and keep safe young, aspiring and established creatives. We've successfully achieved that by brokering and investing in masterclasses, an annual conference, now in its 11th year, and outreach programmes that extend as far as the EU."
"This partnership with ayoba gives all of its active users access to our content, which we look to share with creatives right across the continent," he continues. "In growing our reach, we get to share our voice by investing decades-worth of insights, learnings, best practice and practical advice that before now was severely lacking.
It's an honour and an exciting next chapter for MEX in helping turn raw talent into commercial success for everyone on the ayoba platform."
"ayoba is delighted to partner with MEX," comments Olivier Prentout, Head of Consumer Marketing at ayoba, "the education they will be provided via our platform fits so well with our values to entertain, educate and uplift."
ayoba users can access MEX on The Daily Plug by subscribing to the channel at no cost. Simply download the app from the Play Store, register and signup for the channel.
The Daily Plug currently has over 400 000 subscribers. ayoba also offers over 40 additional music channels, including playlists and artist spotlight channels. MTN users are provided with a daily allocation of free data to access ayoba.


MEX is South Africa's preeminent annual entertainment-economy-invested conference, now in its 11th year.
Lauded and awarded for its consistent commitment to the broader South African music industry, MEX's incredibly productive and positive 11th anniversary year will run throughout September 2021 as a hybrid conference.
Over the past 11 years, MEX has actively informed, partnered and brokered with some of the biggest and most influential players and institutions, with the sole purpose of elevating, educating and sharing a wealth of learning from all four corners of the planet.
MEX has become synonymous with offering a variety of specialist speakers across a plethora of disciplines, from publishing, live performance, production, PR and marketing, song-writing and all legal aspects associated with nurturing and growing the overall entertainment ecosystem.
Over the past decade, MEX has welcomed and hosted the likes of composer Dr Trevor Jones, musician and producer Bryan Michael Cox, Stuart Rubin, The Orchard's Ben Oldfield, Mark Murdoch, Mos Def, Tim Renner, Sipho Mabuse, Rachel Z , Tom Novy, Karen Zoid, RJ Benjamin, Siphokazi Jonas and AKA among many others.
---
About ayoba
Since its launch in May 2019, ayoba has reached millions of users, with a currently active user base of 5.5million monthly active users. It offers users free access to an ecosystem of digital and rich media services through channels, micro-apps and payment solutions, embedded within an African super-app.
Ayoba is highly localised and tailored for African and Middle East consumer needs, supporting 22 relevant languages. Users can send and receive encrypted messages, share photos, videos, files and voice notes and can also subscribe to live channels. Family-friendly localised content is available through curated channels aimed at entertaining, educating and empowering communities as well as a range of games. Ayoba is available for Android users on the Google Store, Transsion Store, BeMobi and via its website (ayoba. me). Ayoba is available on Apple AppStore. The PWA can be found on web.ayoba.me.
For more information please contact Olivier Prentout on [email protected]
---
For more information at MEX, artwork and interview opportunities, contact:
Martin Myers [email protected]
+27 83 448 4475