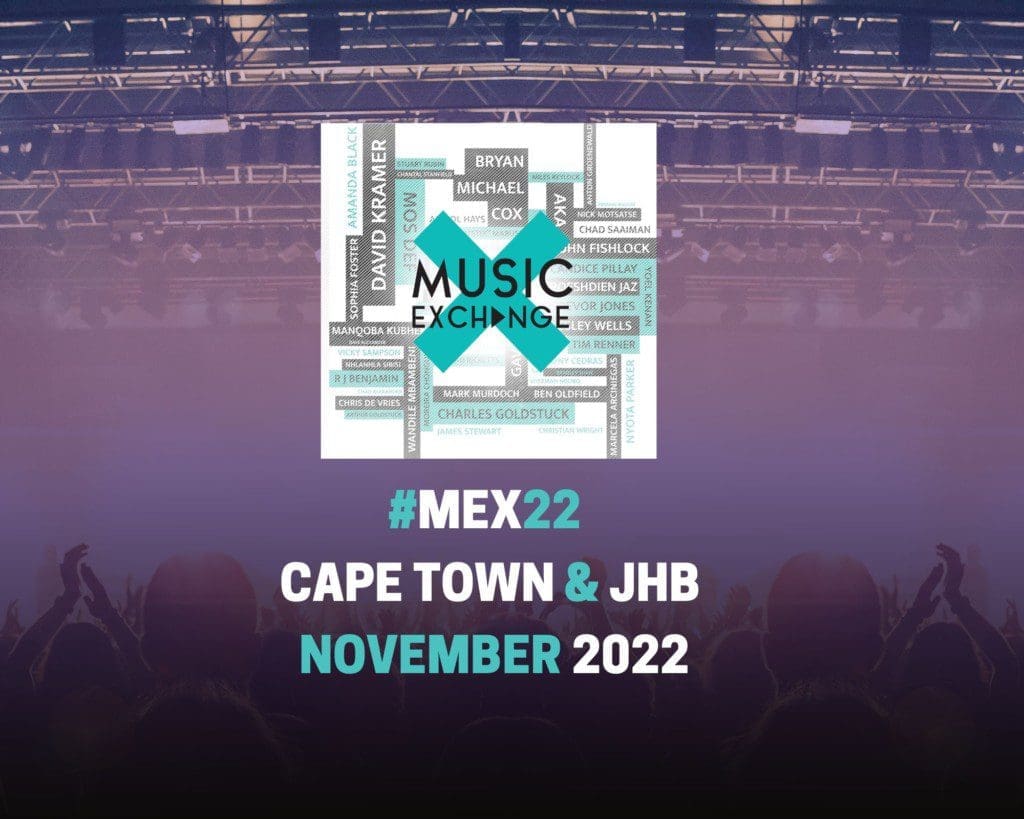 Music Exchange (MEX) is proud to announce that it will again host its award-winning annual entertainment economy conference in November 2022, between the 4th and 13th.
Now in its 12th year, MEX will also be heading out on tour to deliver masterclasses from some of the biggest names in the business in Cape Town (4, 5 and 6 November) and Johannesburg (11, 12 and 13 November), both hosted by the Academy of Sound Engineering (ASE). 
Global thought leaders and industry champions will be flying in from around the country, and the world, to deliver bespoke sessions that will only be experienced at #MEX22.
From record company legends who have worked with the biggest bands and artists in the world, selling more than 100 million albums, to composers celebrated as Top 5 in the world – #MEX22 will, as in previous years, deliver the goods and equip professional creatives with the tools that can immediately be applied to excel.
Tickets will be available soon from Ticketmaster
For more information, contact: Martin Myers @ [email protected]