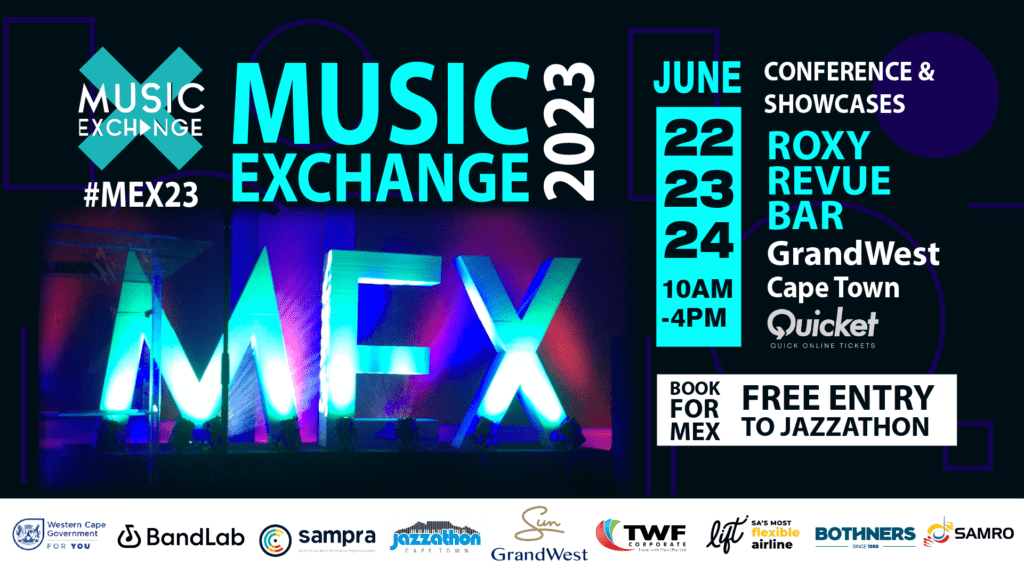 Venue: Roxy Revue Bar, GrandWest Casino & Entertainment, Goodwood, CPT
9.30am Registration
10 am Welcome – Martin Myers
10.15 – 11.30am Keynote Marc Marot
He will address the old versus the new when signing musical talent.
"It is not for the public to know what they want"
– Steve Jobs, discussing the launch of the iPad.
"Social media following is not an indication of talent"
11.30 – 11.45 am Comfort Break
11.45 – 1 pm Neil Johnson hosts a Panel Discussion on the "Economics of Radio".
1 pm – 2 pm Lunch
2 pm – 3 pm Spike Ballantine – The Power and Potential of the Podcast.
3 pm – 3.15 pm Comfort Break
3.15 pm – 4.15 pm Gasant Abarder in conversation with my 25-year-old self – Sipho Mabuse.
What I know now about the music business & life, would I do things differently?
4.15 pm – 4.30 pm Open forum/Q&A
4.30 pm – 5.30 pm End of day 1 – Drinks + Networking